Co-expositor do Ministério da Agricultura,
Pecuária e Abastecimento – MAPA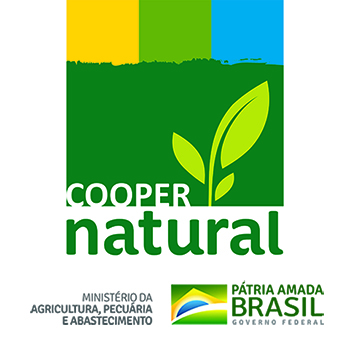 Contacts and information

www.coopernatural.com.br
Phone: +55 54 3285 1202 / +55 51 98445 6450
Rua Heinrich Bundchen, 345, Bairro Floresta, Picada Café – RS, CEP 95166-000

Coopernatural: the cooperative has a vast organic production line with five agro-industrial units.
Products offered:
Needle rice, cateto rice, red rice, black rice, Moyashi beans, azuki beans, black beans, carioca beans.
The only organic beer in Brazil among them; alcohol-free and gluten-free.
Breakfast Cereal: Oat flakes, Flours.
Gluten Free: corn, rice, sorghum, buckwheat, amaranth, cassava, starch, popcorn.
Whole Juices: apple, tangerine, orange, burgundy, white and rose grapes.
52 jellies, brown sugar and cane molasses.